A Magic Birthday Present, a Sleeping Witch, a Hungry Bean, and a Door that Ran Away.  This 45min Robert-Munsch-style performance is the only Kid's Show at this year's Fringe Festival, and features a mix of spooky, funny, and adventurous stories.
Eyes will widen, jaws will drop, and giggles will ensue.
A series of campfire bedtime stories – but before bedtime, and without a campfire.  Tickets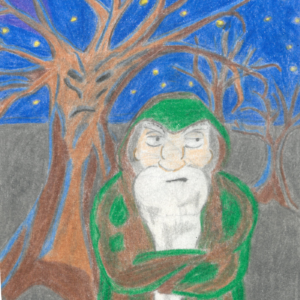 Friday September 6, 6:45pm
Saturday September 7, 2:00pm
Sunday September 8, NOON
Sunday September 8, 4:00pm
Thursday September 12, 6:45pm
Friday September 13, 6:45pm
Saturday September 14, NOON
Saturday September 14, 4:00pm
Sunday September 15, 1:00pm
Sunday September 15, 4:15pm
Tickets can be purchased online or at the door.  The audience is to meet at the ticketing area at Picnic Pavilion on Granville Island (just south of the Fringe Hub), from whence they will be collected and brought to the secret story-telling location (in Sutcliffe Park)
IN THE EVENT OF RAIN:
Do not fret!  The audience will not be abandoned to soak and shiver in the elements.  We have cozy contingencies to keep the audience dry and happy.  Meet under the shelter of the Picnic Pavilion and all shall be well.